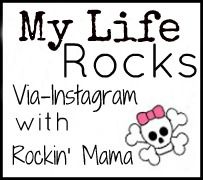 Not Gonna lie...took my about 30 minutes to figure this collage thing out! LOL
1. Baby girl rockin her uncles hat.
2. Baby girl hating her new hate from her abuela
3. uncle duddin && tiny smooth chillen
4. Nap time for the both of us!
5. Thats one way to use a bouncer....
6. Why you calling my name, clearly I'm busy!
This was a fun link up. Ive just been slackin on the IG pictures cause its been to hot to live out here in central cali! We've had extreme heat warnings. Till this sunday, and guess who works in it! This bitch right here!
Hope you all had a GREAT week, and YAY for the weekend!
xoxox!!