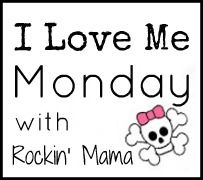 Im totally feeling this new link up my whorebag Destiny created over at Rockin' Mama!
I think its absolutely PERFECT!
I fucking LOVE this pic of me!
1. What do people compliment you on the most?
Compliments....let me dig deep....My smile. I got it alot at all my jobs. People just loved it. And once when I was like 11, a friend told me one thing they really liked about me was that I was always smiling, even when I wasn't. I'll never forget that (:
2. Your greatest accomplishment?
Graduating college with my BA in kinesiology and a minor in psychology, while pregnant, and then with an infant. FUCK YES, I fucking kick ASS! Im so proud of myself. But I had a
LOT of help from my hubby and mom. (:
3
. Do you consider yourself to have an old or young soul?
Young soul. I suppose. I've always considered myself young at heart. (I like playing on play grounds, swinging, batting cages, things of that sort)
I seriously love my readers, simply because you chose to have my shit show up on your feed. (:
And If you haven't, you should! (:
Hope you had a great ending to your weekend, and have a fabulous Monday!