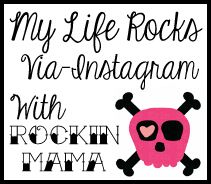 So many wonderful IG pics this past week. I MUST SHARE! <3
1. Baby Girl rockin a hoodie and sunglasses at Fort Carson
2. The amazing sunset from my balcony. BE JEALOUS!
3. My hair breakage its hideous!
4. Wearing hubbies winter army gear. LIKE A BOSS! lol
5. No Make-up, Lip Gloss, DUCK FACE!
6. Amazing sunrise in Denver Co, Sad as shit morning tho!
7. Little baby girl watching TV trying to eat her toes?? lol
8. Gorgeous day in Colo Springs. BALCONY VIEW!
9-13 = ChEYENNE MOUNTAIN ZOO
9. Ohhh Hello Lion, whats good bro?
10. I appear to have looked like lunch.
11. Up close and personal with the giraffes
12. The baby giraffe, OMG I love him, I want one! NOW!
13. Too slow, wants hair!
Hope you awesome hookers are having a fab week!!
Find me on IG : Sweet_mama_love
xoxox!!